Templates
You can create templates for different post types. Templates are a set of predefined blocks. For example, if you need to always use one of your blocks in each post, you can create a Template for this post type.
Navigate to WordPress Admin → Lazy Blocks → Templates
Template Lock variants
None
Prevent all operations – all block operations such as deleting, adding, moving will not be available
Prevent inserting new blocks, but allows moving existing ones
Template in post example
Example of how the post editor will be filled automatically with template: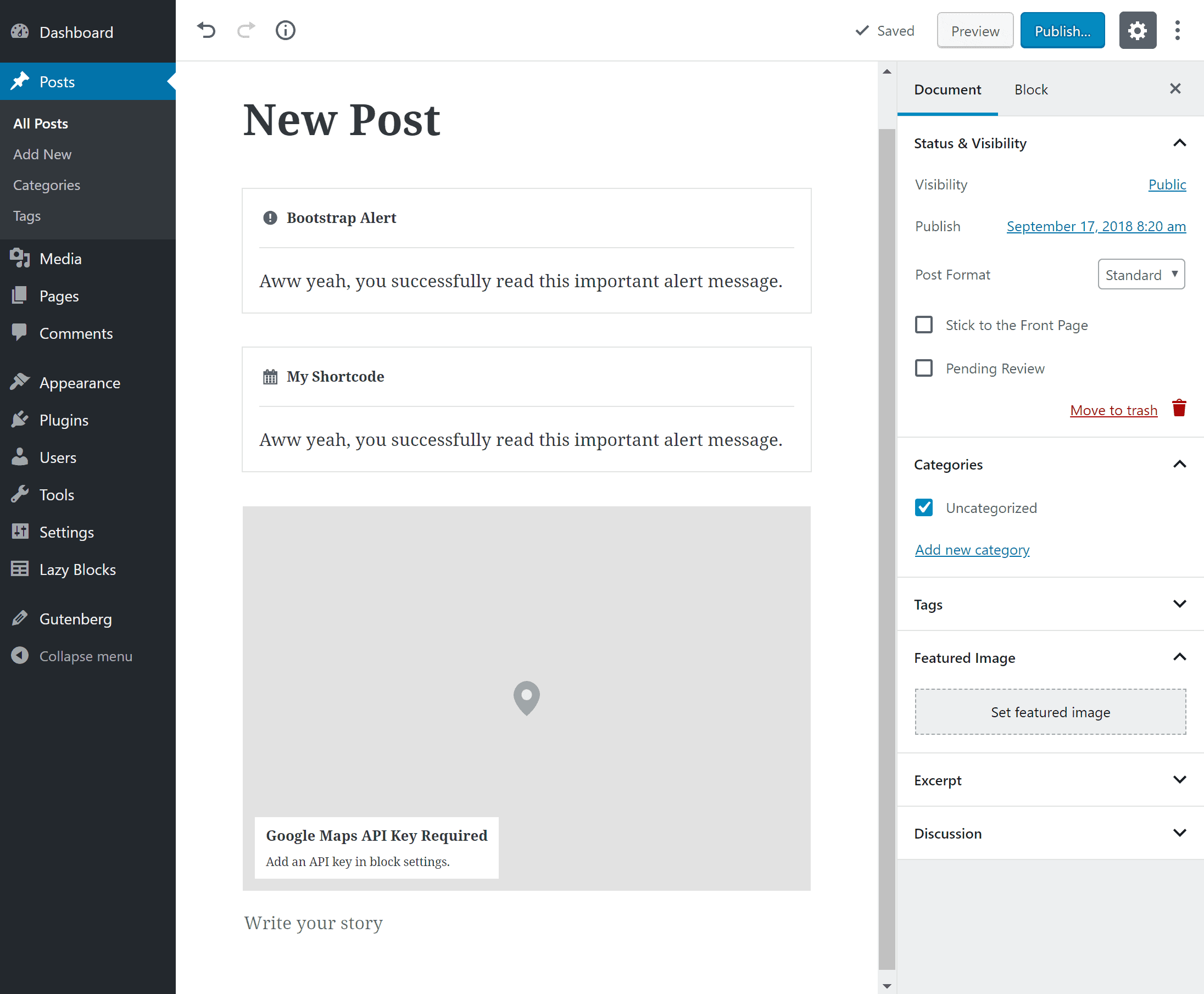 Add Content when template locked
If you need to add blocks on each page and don't let users move and remove them, but you still need to work with post content, you can use the default Lazy Blocks block named Free Content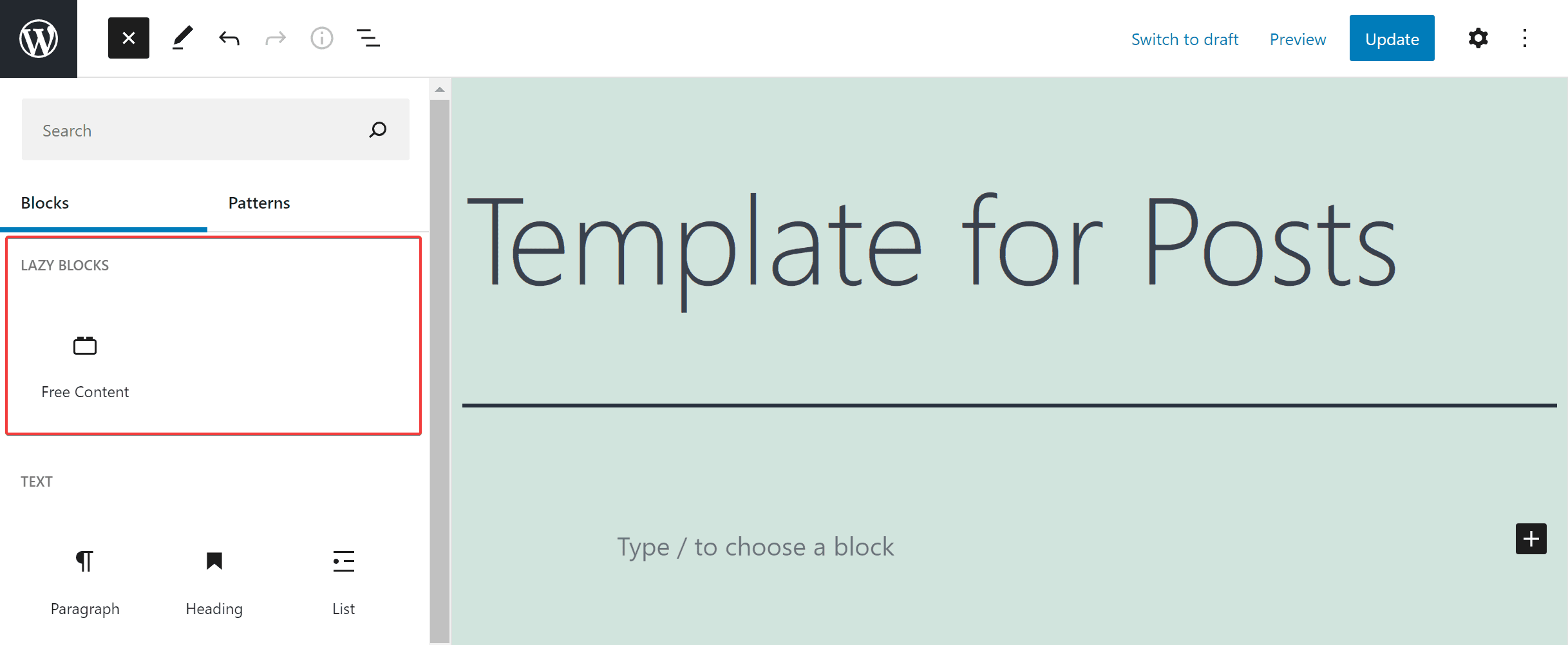 Was this article helpful?